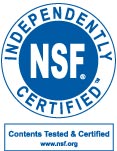 USANA and High-Quality Manufacturing
Dr Wentz talks about the True Meaning of Quality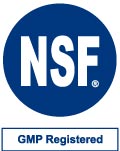 The Science Behind USANA
USANA and science—they were made for each other. That's why they have a team of in-house experts and scientists dedicated to incorporating knowledge from the latest scientific finding and clinical studies into our products. To stay on the cutting edge, they partner with renowned research institutions and nutritional experts and consult with the Scientific Advisory Council—a group of independent healthcare professionals dedicated to ensuring that they create the best products possible.
At USANA, scientific research is at the heart of every product we offer. Whether in studies conducted by top scientists in our on-site laboratories, or findings from the many research partnerships we have across the globe, USANA is fully committed to the research and development of cutting-edge nutritional technology.

Dr. Myron Wentz
Founder and Chairman, USANA Health Sciences
In-House Experts
Scientific Advisory Council
Research Partnerships
Health Information Resources
USANA and High-Quality Manufacturing
USANA was founded with a mission to manufacture the highest-quality products without compromise—products people can trust. Because poor manufacturing can destroy great science, USANA is one of the few companies to manufacture most of its products in its own state-of-the-art facility. To ensure that the formulas developed in USANA's laboratories are produced consistently, the same process is followed each time manufacturing begins.
Each dietary supplement produced by USANA carries a Potency Guarantee, which ensures that what is stated on the label is actually contained in the product.
USANA® Essentials™ (Mega Antioxidant and Chelated Mineral), Procosa® II, Active Calcium™, and theHealthPak™ have all been exhaustively tested by NSF International and have been found to contain all ingredients at the labeled amounts. NSF is an independent, not-for-profit organization that helps protect consumers by certifying products and writing standards for food, water, and consumer goods.
In addition, when compared to 1,500 other products, USANA was named Editor's Choice, and two products (Essentials and HealthPak) each received a top 5-star rating and Gold Medal of Achievement from NutriSearch Comparative Guide to Nutritional Supplements™, Consumer Edition.
USANA is a member of the United Natural Products Alliance (UNPA)—an association of dietary supplement and functional food companies that share a commitment to provide consumers with natural health products of superior quality, benefit, and reliability.
A Commitment to Strict Manufacturing Standards
USANA has acquired Drug Establishment Registration with the U.S. Food and Drug Administration. This means USANA operates an FDA-registered facility, following the FDA's highest possible standard for manufacturers. Also, where applicable, USANA voluntarily tests its supplements to make sure they meet trusted United States Pharmacopeia (USP) standards and specifications for potency, uniformity, and disintegration.
It is USANA's mission to develop and provide the highest-quality, science-based products. By rigorously testing each product for potency and purity and by following pharmaceutical GMP, USANA sets the standard for excellence in dietary supplement manufacturing. Once again, this is proof that USANA products are truly Nutritionals You Can Trust.
Supply Chains Disclosure
Dr Wentz talks about the true meaning of quality
If you would like more detailed scientific information on USANA please click on the link below and ask the scientists!
Dr Interviews
Nutritional Hybrid Technology
So many pills. So little time. That's why USANA came up with Nutritional Hybrid Technology—a state-of-the-art approach to formula design and manufacturing that allows them to combine two tablets into one.
Not only does this open the door to further innovation in supplement design and manufacturing, but it simplifies your life by cutting your daily pill intake in half while still giving you full nutritional value. NHT also makes it possible to combine both slow- and quick-release nutrients into one tablet, so you get twice the bang for your buck.
At the Top of Our Game
Athletes are always breaking records and pushing boundaries. They work hard. They train hard. They eat, sleep, and drink to win. Proper nutrition is vital, so it's no wonder more than 600 world-class athletes—including the United States Ski and Snowboarding Association and the Women's Tennis Association—rely on USANA supplements to keep them in top shape. They know the safety and quality of each USANA product is guaranteed. Can any other supplement company say the same?
USANA Product Test
For more information please click on the links below
or
Have USANA products delivered directly to your door for you and your family
and get preferential rates through China Biofield (Your partner for Health and Wellbeing)